Sewer Cleaning & Jetting Four Generations of Trusted Plumbing Service
Sewer Cleaning & Jetting Services in Cleveland
Serving Cleveland Heights, Northeast Ohio & the Surrounding Areas
If you feel like your sewer drains are overdue for a cleaning, turn to the team at Mayes & Sons Plumbing. We are a sewer cleaning and jetting service in Cleveland that provides fast, quality solutions at affordable prices.
A clogged sewer line is a fairly common problem. Over time, dirt, debris, and other particles build up in your pipes and slowly decrease their flow.
Eventually, they'll become completely clogged and you'll start noticing that your sinks or toilets won't drain as they usually do.
That's where we step in. Our extensively trained and highly qualified plumbers can assess the situation and get your system flowing again in no time.
---
If you're dealing with a problem with your sewer lines, don't hesitate to contact our team at (330) 366-8653 for assistance. We also service Akron, Warren, and the surrounding areas.
---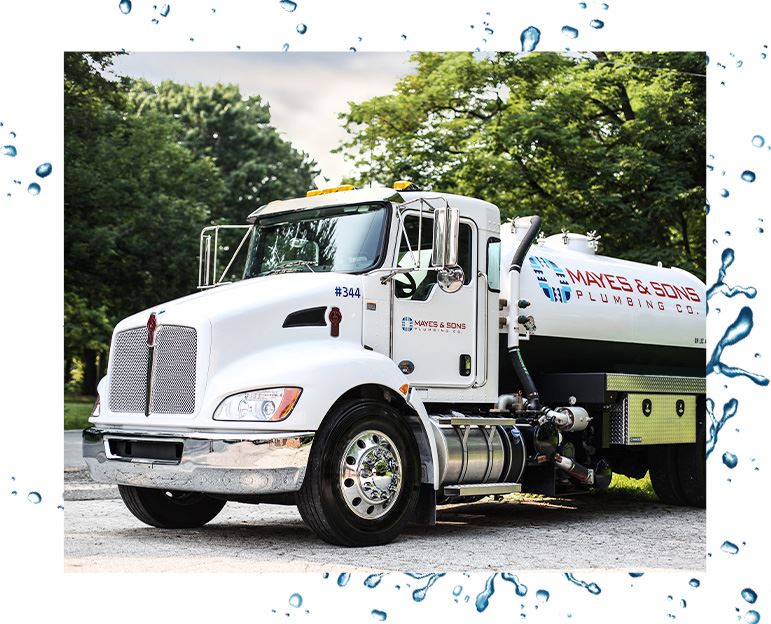 The Benefits of Sewer Cleaning
Many homeowners believe that they only need to contact a plumber when there is a problem.
Of course, we are always here for you when your sewers are clogged or in need of being replaced.
But having us regularly clean your lines can be very beneficial in the long-term by preventing future clogs.
Some other benefits of sewer line cleaning include:
Faster and more efficient drainage
Improved sewer line life
Reduced chances of last-minute problems
Increased savings as a result of not needing last-minute repairs
Why Is Sewer Cleaning Necessary?
Sewer cleaning is necessary for several important reasons:
Preventing Blockages: Over time, debris, grease, hair, soap scum, and other materials can accumulate in sewer lines, leading to blockages. Without regular cleaning, these blockages can impede the flow of wastewater, potentially causing backups and sewage overflows.
Maintaining Proper Function: Sewer systems are designed to carry wastewater away from homes and businesses to treatment facilities. When sewers are clogged or obstructed, they can't perform this function effectively, leading to unpleasant and unsanitary consequences.
Preventing Odors: Stagnant water and sewage buildup in blocked sewer lines can produce foul odors that permeate homes and nearby areas. Regular cleaning helps eliminate these odors by ensuring proper wastewater flow.
Avoiding Property Damage: Sewage backups can damage property, including floors, walls, and belongings. Cleaning and maintaining sewer lines can help prevent costly repairs and property damage.
Protecting Public Health: Blocked or overflowing sewers can create health hazards by exposing people to harmful bacteria, viruses, and pathogens present in sewage. Keeping sewer lines clean helps reduce the risk of disease transmission.
Extending Lifespan: Regular maintenance and cleaning can extend the lifespan of sewer pipes and infrastructure, reducing the need for costly repairs or replacements.
Meeting Regulatory Requirements: Many municipalities and environmental agencies have regulations in place that require property owners to maintain and clean their sewer systems. Failure to do so may result in fines or penalties.
Ensuring Efficient Water Treatment: Sewage treatment plants rely on a consistent flow of wastewater to operate efficiently. If sewer lines are blocked, it can disrupt the treatment process and lead to environmental pollution.
In summary, sewer cleaning is essential to maintain the proper functioning of sewage systems, prevent blockages and backups, protect public health, and avoid property damage.
Regular maintenance and cleaning help ensure the efficient operation of sewer infrastructure and compliance with regulations.
What Are The Signs That a Sewer Needs Cleaning?
Recognizing the signs that a sewer needs cleaning is essential to prevent backups, damage, and health hazards.
If you notice any of the following signs, it's a good indication that your sewer system may need cleaning or maintenance:
Slow Draining Fixtures: If multiple fixtures in your home, such as sinks, toilets, or showers, are draining slowly or gurgling when you use them, it can indicate a blockage in the sewer line.
Foul Odors: Persistent foul odors coming from drains or sewer cleanouts may indicate that wastewater is not flowing correctly, allowing sewage gases to escape.
Gurgling Sounds: Unusual gurgling or bubbling sounds coming from drains when you use water fixtures can be a sign of air trapped in the sewer line due to a blockage.
Backups: The most obvious sign is sewage backup. If sewage backs up into your drains, toilets, or other fixtures, it's a clear indication of a blockage in the sewer line.
Multiple Clogs: Frequent or recurring clogs in various drains throughout your home can suggest a systemic issue within the sewer system.
Sewage Smells Outdoors: If you notice unpleasant sewage odors in your yard or near sewer cleanout access points, it may indicate a problem in the sewer line.
Visible Debris: Sometimes, you may see debris or sewage backup in sewer cleanout access points, which are typically located outside your home. This is a clear sign of a blockage.
High Water Bills: A sudden increase in your water bills without a corresponding increase in water usage could indicate a hidden leak or blockage in the sewer system.
Soggy Yard: Excess water or sewage seeping into your yard can create soggy or unusually lush areas in your lawn. This may be a sign of a sewer line issue.
Rodent or Insect Infestations: Rodents and insects are attracted to sewage, so an increase in pest activity around your property could be a sign of a sewer problem.
If you notice any of these signs, it's crucial to address the issue promptly to prevent further damage, health risks, and costly repairs.
How Often Should Sewer Cleaning Be Performed?
The frequency of sewer cleaning can vary based on several factors, but here are some general guidelines:
Regular inspection every 1 to 3 years is a good starting point.
Consider more frequent cleaning if your sewer system has heavy usage or is affected by factors like tree roots, local climate, or aging pipes.
If you've experienced previous blockages or notice signs of sewer issues, schedule cleaning promptly.
Check local regulations, as some municipalities may have specific requirements for cleaning frequency.
Consult with a professional for a personalized recommendation based on your specific circumstances.
Our Jetting Services
At Mayes & Sons Plumbing, we are proud to offer high-power jetting services.
This process thoroughly cleans sewer lines, removes any residue or tough build-up, is cost-effective, and is sanitary.
Delivering the best sewer line cleaning is our top priority.
Contact Our Cleveland Plumbers Today!
As a family owned and operated company, we've built our reputation on always delivering quality, transparent services.
Unlike many companies, we aren't in this business to simply make a buck.
We want to provide our customers with the quality services they deserve when they need them the most.
---
Sewer line problems are never fun, so we are dedicated to resolving your problem quickly, efficiently, and affordably. Contact our Cleveland sewer cleaning team to schedule your next service.
---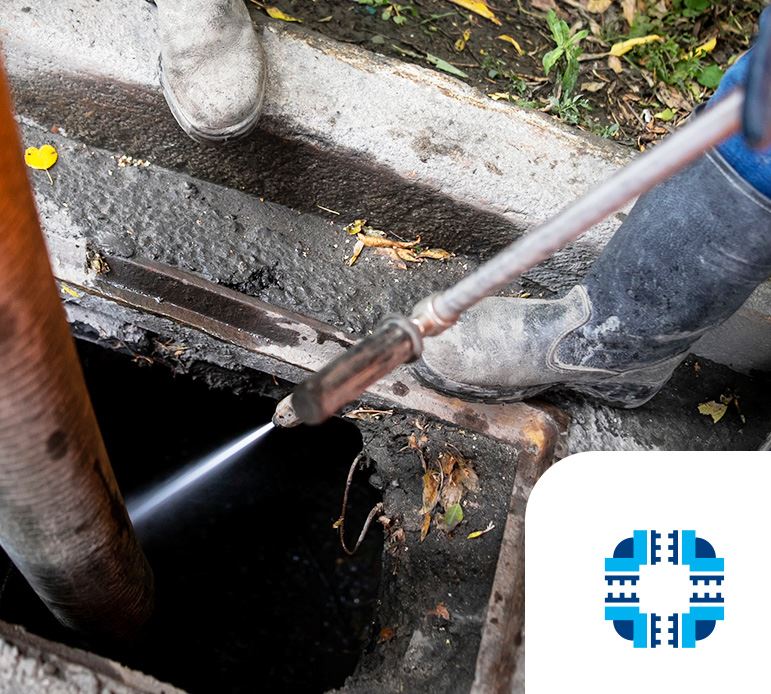 Why Hire a Professional for Plumbing Services?
When you're facing a plumbing problem of any size, you mustn't wait to contact a professional.
Even if the issue seems minor, it could very well grow into a more complex and costly problem.
Determining plumbing issue severity can be challenging without professional help. A minor problem could be more extensive than anticipated.
Technicians Who Service, Not Up-Sell

We work to solve your problem not sell you on something new. They do not work on any commission so let our team walk you through the right solution every time.

Honest Pricing

We believe in transparency and our team is committed to giving you all pricing up-front so you always know what you are getting.

Family Owned & Operated

From our family to yours, you will receive the kind of care we know you deserve. Let us take care of your home!
Our Customers Love Us, So Will You!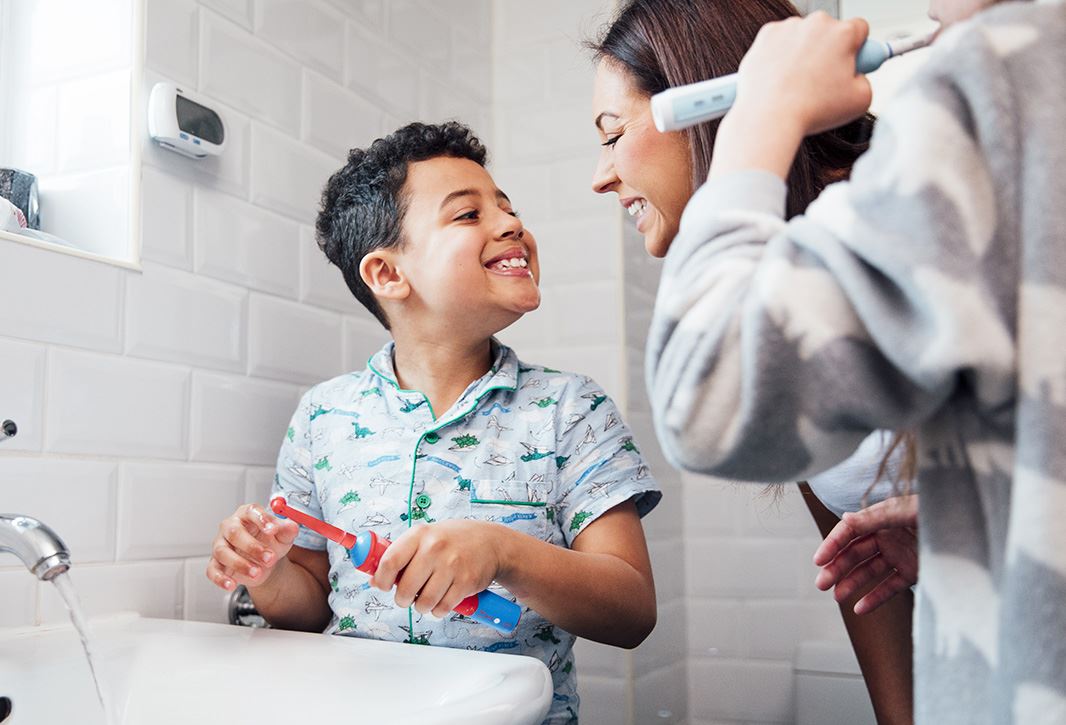 "One of the best experiences I have had dealing with problems in my house"

"I highly recommend your company to my family members and friends"

"I am extremely satisfied with Collin's professionalism, thoroughness, and respectfulness to my Mom and her caregiver. Outstanding!"

"Would Recommend this company to everyone!"

"Love working with everyone at Mayes & Sons Plumbing!"